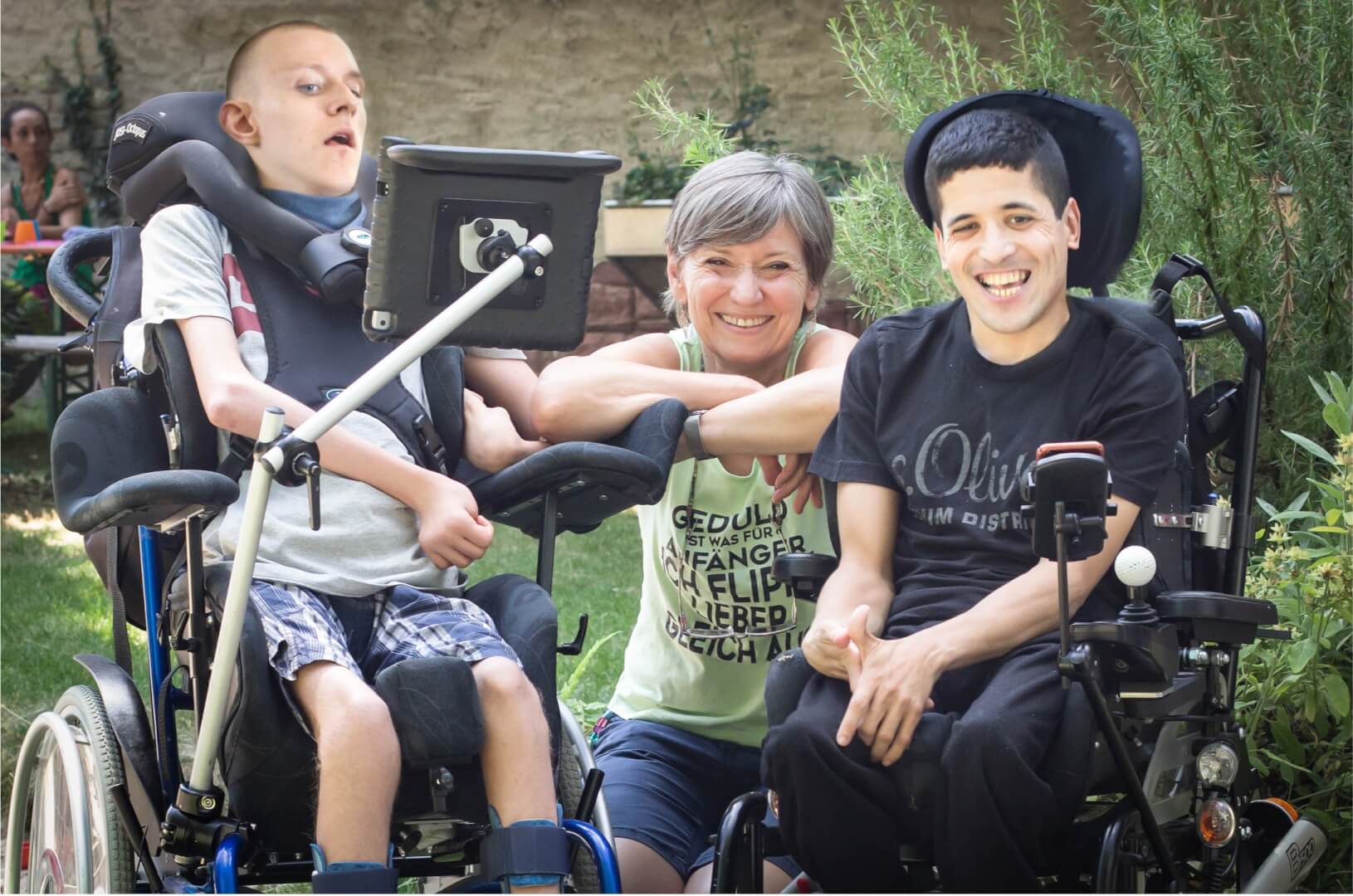 Adapt-IT and Rehadapt Solutions
Because of the vast range of mounting options please contact us and we can provide a quotation
We provide two options for mounting systems the Rehadapt main range and the Rehadapt Wolf Mount solution designed for lighter device mounting e.g. Gaming and controls.


The world of technology has made communication easier and more efficient than ever. We're now able to communicate face-to-face with other people on the other side of the planet. We can hold lengthy conversations without saying a word through social media and other online channels like email.
For many people accessing these devices is crucial for independent living. Whether it's a speech generating device from a nursery bed, a joystick to control a powered wheelchair or a desktop computer at work, always some piece of technology needs to be in reach and ready for action.
In the field of assistive technology, Rehadapt do everything they can to build solutions that make life simpler for all parties involved. And now it is even easier for UK residents to purchase as Rehadapt and Adapt-IT partner up to bring reliable solutions closer to home!
With wheelchair mounts, table mounts, wall mounts, bed mounts and floor stands there is a mounting solution for everyone at any time of the day.
The importance of the right mount
If you want to help ensure that someone you care for always has access to their IT setup in their wheelchair without worrying about losing it or dropping it, the right mount is an important consideration.
It needs to be strong and sturdy enough to eliminate the risk of dropping yet flexible enough to be moved to the side when not in use (e.g., when the user needs to get in and out of the wheelchair).
Adapt-IT can help with this with our assessment capabilities! To find out more about our assessments click here
Ergonomics are another significant consideration. Whether the device is accessed via direct touch screen control, switch scanning or head/eye tracking, the correct positioning is crucial to making the system work properly and facilitate quick and effective communication without fatigue or causing pain to the user.
Correct mounting with options to adjust to a very detailed level are not only an ergonomic requirement, but they also play a huge part in increasing users' quality of life. People with disabilities often face a great deal more daily complications than their able-bodied counterparts, and the right mounts can provide ease of use while also making devices look less obtrusive and stigmatising.
Fortunately, there are now a variety of mounts on the market specifically made to hold all kinds of tablets  such as Apple, Android, and Windows tablets.
We now offer assessments where we can evaluate your wheelchair or home situation and create a report on which mount would be best for you. This assessment can be done either onsite or through the Virtual Mounting Service (VMS) form.

The frustrations of the touch screen age for wheelchair users
We live in an age where, disabled and able-bodied alike, we communicate increasingly through the use of digital devices.
Whether it's through computers, tablets or gaming consoles, digital technology has become an increasingly necessary means by which people with a range of debilitating conditions can communicate freely and effectively.
The trouble, of course, is that these can be incredibly difficult to use while in a wheelchair. Even those able-bodied enough to balance a tablet on their lap will usually find that there's a serious risk of dropping and damaging the tablet while in transit. Let's not forget that such devices are expensive, and in the case of assistive technology devices, represent an investment of hundreds of hours of detailed programming, training, and learning on the part of users, carers, and providers. These devices mean a lot to the user and the prospect of dropping, losing, or damaging them can be extremely upsetting.
That's why mounting these devices is extremely important.
The right mounting helps users manage
The right mounting apparatus can help to make an assistive technology (AT) device easily accessible wherever the user goes. It ensures that users can get the proper positioning to allow it to work. AT devices use a range of interfaces to allow users to communicate or play etc and correct ergonomic positioning is extremely important in allowing users to operate them effectively without experiencing pain, strain, or fatigue.
Unless mounts provide users and their support professionals with ease of access, there's a risk that the device will not be used, and this can have profoundly negative implications for the user. It can make them feel more withdrawn and erode their links to those closest to them as well as exacerbating the inherent frustrations of their conditions.
What's more, a mount must be strong and stable. Every AT device represents a great deal of investment, not just in monetary terms but in terms of the hundreds of hours spent setting up, training, and learning for users, providers, and carers. Without robust yet flexible mounting, users can live with the constant worry that their AT device could be dropped or damaged.
Fortunately, there is a wide range of mounts available for every occasion. Everywhere an AT user is likely to be, whatever they're likely to do, there's a mount to help them communicate while they do it. Of course, wheelchair mounts are hugely important but there are also mounts for positioning on floors, beds, tables, chairs, baths and anywhere else where this crucial assistive technology might be used.
By allowing the use of the AT device to be comfortable, accessible, and seamless, the user enjoys a greater quality of life and freedom of expression.
The three most common mounting solutions are the Monty 3D, Hybrid 3D and Light 3D. These systems cover a wide range of devices and weights.
The 3D joints allow for seamless full 360° movement, super intuitive handling, and tight fixation, even without applying tons of force.
The tubes are made of aircraft grade aluminium to ensure perfect sturdiness while being ultra-lightweight.
All these components are amended by a vast range of frame clamps so your equipment will fit to any wheelchair.