Assistive Software
Text to speech
Tiredness is something that we all suffer from due to the concentration of document development or review and the use of I.T generally.
However, if you are someone who has sight loss, the ability to read even with magnification software can be even more exhausting.
Read&Write, for example is a feature packed assistive software application that is a powerful collaboration and creative suite. It allows for not only converting the text into speech but also allows you to review and comment through voice. This tool also has a powerful solution that can help with typo's, grammar, and spelling through its built in Check It feature that looks for confusable word errors, such as their or there and your or you're. With full compatibility with voice dictation software (covered next) you can maintain full productivity while helping to reduce fatigue from using I.T.

Dictation Software
We are all getting more used to talking to our devices. The introduction of the virtual assistants such as Siri, Alexa and Cortana on our devices certainly makes life easier for common functions.
Although they are good, they lack the conformability needed for someone who wants to do more either in the workplace or at home.
Nuance Dragon, however, is unlike any other. It has been around since the early 90s and pioneered the voice dictation abilities of computers. With Dragon you can launch applications, select menu items, press keys, switch between windows, search the Web, create, and send emails and more all by voice.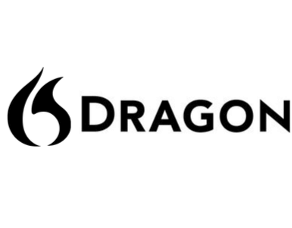 Click the image below to see a demonstration of writing a document.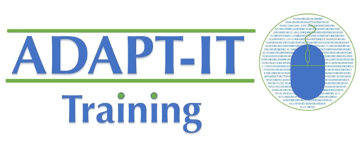 Screen Magnification and Tools for people with visual impairments
Most applications come with a magnification feature, but these seldom provide the level of magnification, with clarity, that is usable for people that are visually impaired. There are a few applications on the market that enable for screen magnification while maintaining a crystal clear image. For example, Dolphin Supernova is the World's first screen magnifier and screen reader, delivering unparalleled access to Windows. It is available in 3 editions to suit different types of sight loss and is suitable for Windows tablets, laptops and desktops. You can also choose your perfect blend of magnification, colours, speech, and braille.

Assistive Software
Whatever IT you use, whether for business purposes or personal, protecting yourself or the user appropriately is essential.
Always use a reputable virus and malware protection such as Avast Antivirus.
Ensure you have put in place the appropriate privacy settings especially if you are using Facebook, Snapchat, Twitter, Instagram etc, taking into account the potential vulnerabilities of the user.
Content filtering is also a consideration and using software such as Net Nanny to provide further protection can be helpful. It's also worth mentioning that some internet service providers have content filtering on sites such as adult content, gambling sites etc.
Adapt-IT can provide antivirus, content filtering and patch management powered by our sister company – TRaC Defence.
For further details or information click here