Product Description
Get more done on your PC by voice
From students to everyday multi‑taskers, there's no better way to get more done on your PC simply by speaking than with the all‑new Dragon Home version, the most intelligent speech recognition solution for home use. Designed using Nuance Deep Learning technology, Dragon quickly transcribes words into text 3x faster than typing with up to 99% recognition accuracy. Dictate homework assignments, send email, surf the web and more—by voice.
The most intelligent speech recognition for home use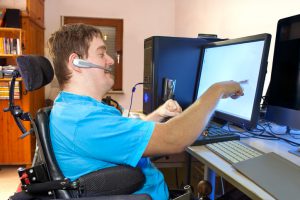 Featuring Nuance Deep Learning Technology
With a next-generation speech engine leveraging Deep Learning technology, Dragon adapts to your voice or environmental variations—even while dictating.
Dictate at the speed of thought
Dragon intelligently transcribes your spoken words into text 3x faster than typing with up to 99% recognition accuracy. And with a streamlined user interface and no training required, getting started is as easy as launch and dictate!
Playback makes editing a breeze
With a new Playback feature, you can select a block of text and "play that back" for easy proofreading and editing as you listen to what you dictated.
Use with popular Windows® PCs and tablets
Dragon works with today's popular touchscreen PCs and tablets, so you can enjoy the versatility of interacting with your favorite applications—at home or school.
Search, surf and browse the Web by voice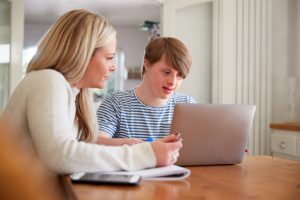 Use your voice to search the Web using Internet Explorer®, Mozilla Firefox® or Google Chrome™. Search for recipes, information, directions and more. And with Dragon Voice Shortcuts™, you can even collapse common multi-step tasks into direct voice commands, no matter which applications are currently active. For example, say "Search Google for 87 divided by 12" and Dragon makes it happen.
Found the right software for you?, now let us show you how to maximise its usage with our focussed training packages both F2F and Virtual.
For More information on Dragon Home Version or any other product please contact our friendly team.